Have been taking some time out after completing a Masters of Art & Design (Hon) at AUT University to take a trip to the dark side and learn the black-fingered art of wet plate collodion. Part chemistry, part alchemy, part voodoo, the learning curve is steep, the variables infinite, the imperfections spectacular. As a beginner, my plates are dominated by the crazy interactions of object and chemical, serendipitous happenings and mysterious contaminations. In the Wet Collodion World, these 'defects' all have names - oysters, veils, comets and spangles, crepe lines and ridges, expressions of chemical disobedience that must be eliminated. I will strive to be a good student and aim for perfection, but, I confess, I will miss these intruders if they choose to depart. In the mean time, here is a celebration of all that can land on an ambrotype plate...
These images were made with a half plate Lancaster Instantograph camera on 4 3/4 x 6 1/2 inch glass plates (ambrotypes) and scanned to produce JPEGs.
'2017'

Powered by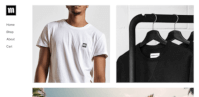 Create your own unique website with customizable templates.